My role as your President is nearly come to an end. These last 4 years have been incredibly challenging but also most rewarding. I have learned so much from all of you, we have worked together and accomplished great gains and improved relationships that hopefully will help us continue in our future successes. Although as one door closes, many other doors will open for and have opened for me. I am excited to share some of these with you.
Megan Walker from London Abused Women's Centre (LAWC) has approached me and asked me to consider joining their Board. At this time I am excited to advise you that I have been voted on LAWC's Board and I look forward to this new opportunity that I am embarking upon with an amazing group of people and agency in our community. This is not only an accomplishment for me but also for our local.
The other amazing thing that has occurred for myself and my partner is that we have become grandparents for the first time, her name is Rylie. My partner Jennifer and I are absolutely thrilled and looking forward to spending time with Rylie and our entire family. This is a role farther reaching than President, I am going to be part of something very special, a new chapter in our lives.
I want to say thanks to all of local 101 and everyone that I have had the opportunity to work with, and whom has helped our local, the Corporation and the Community become a great workplace, City and Union. We are stronger together, we need to all work together in order to continue the advancements we have been able to achieve during the last 4 years with myself as your President. I hope that we can continue to build upon these goals and successes and continue working together for us all.
Thanks for the opportunity to enable me to represent you all, believing that things could be better, trusting in me to attain these things on your behalf. I am a better person because of this experience and opportunity to lead this local.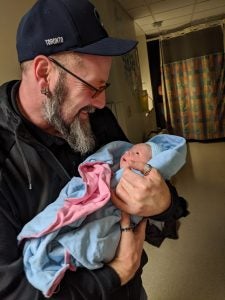 Yours in solidarity.
Steven Holland
President
CUPE Local 101